Our expertises
To become a world leader in the design of interface solutions
To be the specialist in our niches to offer real added value and the best services to our customers.
To be innovative in our industrial approach, in our product range
Our strengths :
A full range of services for R&D, prototyping, qualification, production and after-sales service.
Our dedicated customised equipment, adapted to a specific application.
Our focus on the aerospace and defence sectors
Our specialisation in man-machine interfaces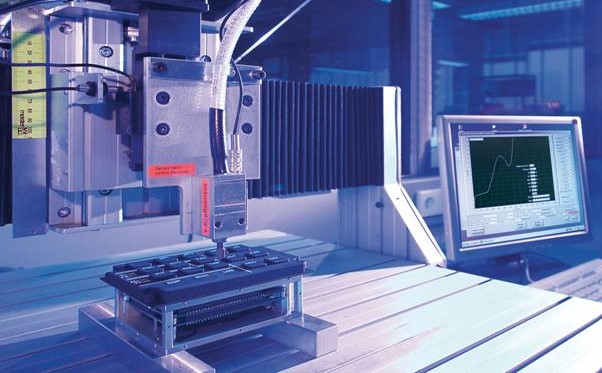 Our laboratory
Design and development in the fields of :
Mécanique
Optique / Illumination
Hardware / Software
Dessins CAD
We can perform different types of tests in-house :
Mechanical tests: actuation forces, force displacement
Environmental testing
3D measurement tests
Digital and analogue testing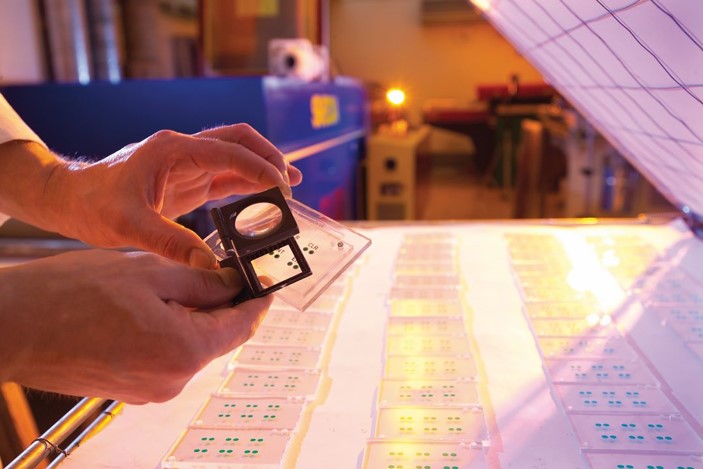 Manufacturing side
The design, production, testing and verification of all our products are carried out in-house.
We have state-of-the-art equipment to meet our customers' requirements :
Laser engraving
Machining
Screen and pad printing
Paint shop
Laser cutting
Assembly of printed circuits